We held our first MediaCom Career conference last week, on 'The Future of Work'.
The line-up included Navi Singh at Shell, Mairi Healy from RBS, Martin Tiplady from the Met Police, Luke McKend from Google, Rhys McLachlan our Head of Futures at MediaCom, Sue Unerman our Chief Strategy Officer and myself and MD of Career; Aki Mandhar.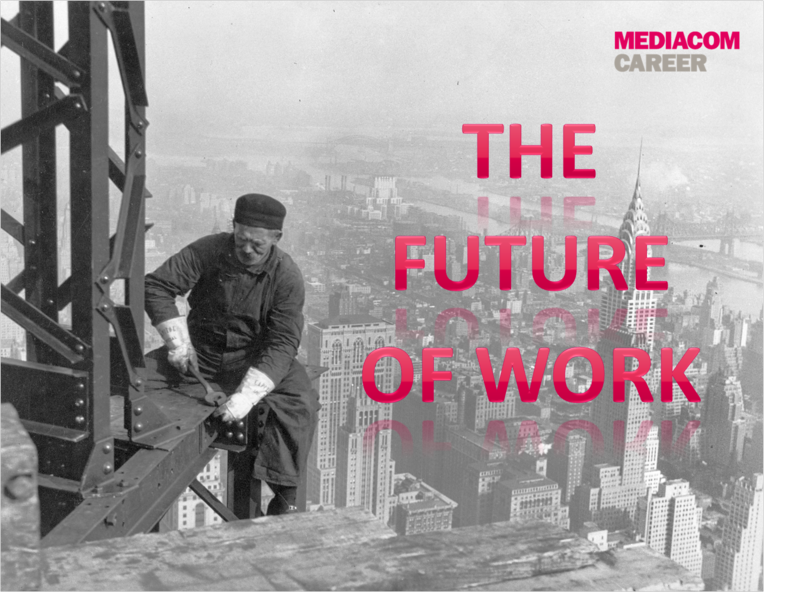 Our  headline speaker was the worldwide best selling writer/philosopher, Alain De Botton, which was an absolute coup. (there's nothing more surreal than having a 10am conference call on a Friday morning, leading up to the conference with Alain, one of our favourite writers in the whole world!).
Alain was as philosophical and eloquent as always, putting the pressures we place on ourselves when it comes to our careers and work into a much more resonable, rationale context.
It was a good day all round with great content and really positive feedback from our clients, new business prospects and media partners.
Key themes that myself and Aki touched on included; the mobile workforce, cloud recruiting, employee personal reputation management ('Mebay' style), the employer brand being in the hands of the workforce and not the branding department and the need for job boards to innovate if they are to be what we see as the main 'aggregators' connecting employees with projects/employers.
All fantastic stuff that each would warrant its own presentation.Kevin Kelly's philosophy 'To share is the gain' very much underpinned our thinking.


Thanks to all who took the time to speak at the event and those who were able to come along.
Much more musings to come on the day and the discussions it stimulated.
Sinead